Postcard Possibilities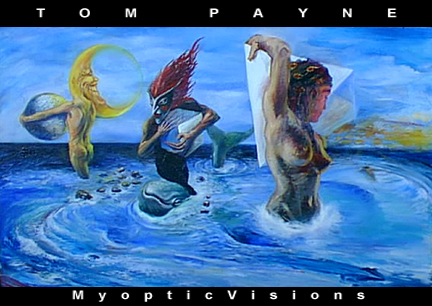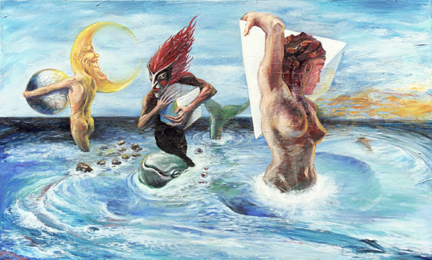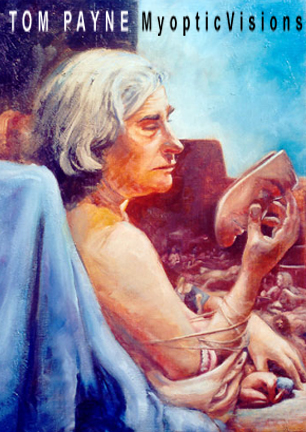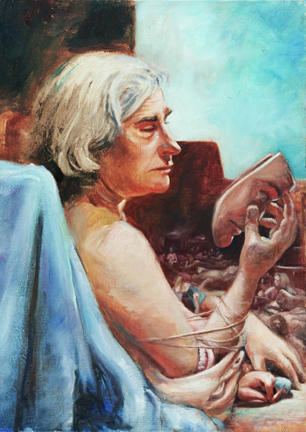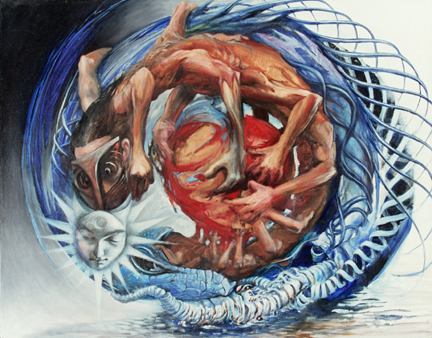 TOM PAYNE
2410 Laguna Rd., Watertower
Santa Rosa, CA 95401
707 541-7064
thomaspayne@hotmail.com
http://henryjr2.tripod.com/tomsart.htm

School:
Orange Coast College-- Costa Mesa, CA
Academy of Art College-- San Francisco, CA
Exhibits:
1990 Academy of Art College Spring Show - Best Intermediate Illustration
1991 Society of Illustrators Annual Scholarship Competition, New York
1991 Academy of Art College Spring Show
2003 Santa Rosa Junior College Student Spring Art Exhibit
2003 Cultural Arts Council of Sonoma County "Fortune" Merit Award

Grew up in Southern California, leaving as soon as possible to attend the 'cheapest art school
that wasn't in Los Angeles,' the Academy of Art College in San Francisco. Studied illustration.
Enjoyed the problem solving and the basis in drawing--thought it would be safer and easier to
make a living
While loafing around Santa Cruz after graduation in 1992, answered an ad in
the paper that led to five years in the video game and computer game biz--first
at Sega for a year and a half, then LucasArts. Was partially responsible for
one of the "100 worst games of all time." Still gets emails from people
asking to interview him about his work at Sega--can't remember most of it.
Quit the computer game biz with a desire to create actual real physical
objects, i.e. paintings. Took a brief hiatus (mid-life crisis) to get his act
together. With partner, made and installed all the signage for Burning Man in
1998 and 1999, in the latter year hand painting all 520 of the street signs.
Moved to Sonoma County and started oil painting late in 2002, taking a few
classes at SRJC to get things rolling--only took one oil painting class at the
Academy of Art. Oil is "where it's at." Has always done pen and ink drawings
just for himself--a kind of visual diary or deconstruction of life with some
attempt to put it back together correctly; looking back at a painting or
drawing, remembering what was going on at the time, can suddenly see symbols hidden
at the time but blatant and obvious now--a few included in the show. Would
work larger but lives and works in a converted water tower, so can't fit large
canvases inside.
Interested in the spaces between line and form, real and imaginary, accident
and purpose, defined and mysterious--figures that turn into landscapes and
landscapes that become figures. Sees faces and figures in stucco on a wall,
stains on a floor, in clouds, patterns of shadows--always figures and faces.
Often starts with a painting that doesn't work for some reason, turns it on
its side or upside down, tries to coax it out further into the open, maybe not
make it totally obvious, but develop themes and resonances. Very much rooted
in perspective and making solid-looking forms, but loves playing with the line
between real and abstract--where a simple shape of color starts to become a
form, or a defined form disintegrates into just color and value.
"I'm searching, discovering, trying to figure out what the painting's about, where
the meaning lies hidden--that's the key, the sincere search for meaning.
I Can't always explain what a painting means or say if it means anything, but
that's what I'm digging for, that's why I keep painting--I can't help it."
Press Release
FOR IMMEDIATE RELEASE
Frame of Mind Gallery presents 'MyopticVisions' - new paintings by Tom Payne
Forestville, CA - July 31, 2004 -
WHAT
The Frame of Mind Gallery in Forestville presents a show of new oil paintings by emerging artist Tom Payne entitiled "Myoptic Visions."
WHO
Tom Payne, a resident of Santa Rosa, has worked as an illustrator and computer game artist, but in the past two years has devoted himself to oil painting. His work is surreal and fantastic, though based on the figure and landscapes.
WHY
In his first gallery show, et cetera...
WHERE
'Myoptic Visions' will be exhibited at the Frame of Mind Gallery, 6671 Hwy 116, Forestville, CA 95436.
WHEN
The opening will take place July 31st, 2004 from 4 pm to 7 pm. The show will run from July 31st, 2004 through September 24th, 2004.
For images of the artist's work, please visit: http://henryjr2.tripod.com/tomsart.htm
About the Frame of Mind Gallery: Located in the heart of Forestville, generally open from now till then, but call ahead to make sure and such like that....
Contact information:
Tom Payne
2410 Laguna Road, Watertower
Santa Rosa, CA 95401
(707) 541-7064
thomaspayne@hotmail.com
http://henryjr2.tripod.com/tomsart.htm
###